Aluminum panels-based slab system.
Extremely light – all aluminum components
Just a few components
Fast, easy assembly/dismantling
Cost-efficient due to long life and less maintenance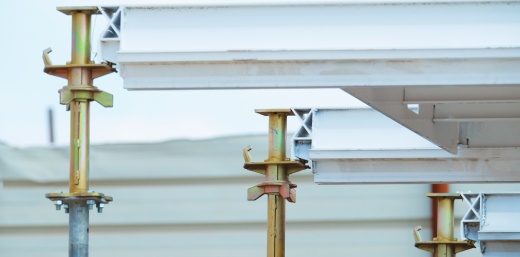 The Smart Modular Slab Panel System
One method of positioning utilizes our Crown Head for fast, easy assembly.
Another method uses our Dropped Head for early striking.